Hello everyone, welcome back to another edition of "Oooh, I Want to Read This".  How's the reading going? Is it broadening your knowledge, changing your world view, or just expanding your horizons? Well, if I read more, I'd certainly be on that same pathway myself.  Yes, I know. Big shocker there.  I just don't read as much as I would like.  And part of that is picking up some pretty…heavy reads.  Not "heavy" as in thought-provoking and life-changing, but "heavy" as in thick with content and needs a lot of processing.  For example, "A Song of Ice and Fire" series took me forever to read because there was just so much going on with multiple POVs that I had to slow down the reading to process it all.  But, enough about me, let's get into the books (and there's a bunch today).
I don't know where I first learned of War and Peace, but I knew that I simply needed to read it.  Well, I finally broke down and bought it one day, and there it sat on the shelf for a very long time.  I don't know if it's because of the complexity of the piece, the subject matter, or the fact that it's been translated out of Russian, but, I'm still really looking forward to reading it one of these days.  Maybe one day when I take a traveling vacation.
I thank Beth for introducing me not only to this book, but Robert McCammon in general.  I've read a few of his books since then, and I have to say that I'm a fan of his work.  I wish I had a copy of this book, but sadly, I don't, yet.  Eventually I will.  When I do, I plan on re-reading it, to enjoy the post-apocalyptic world that this book is set in.
Now, I know what you are thinking.  "Bau, this is a children's book". You are right.  But, take a good, hard look at the cover.  Look or sound familiar? No? Well, this is a book…that comes out of the Dark Tower.  That's right.  Charlie the Choo-Choo is a children's book that was originally found in The Waste Lands.  I'm excited, if only because it's another edition to the Dark Tower series, even if it develops absolutely no plot.
I've only read one book from China Mieville, Un Lun Dun, and I have to say, I love Mieville's creativity when it comes to the worlds that he has created.  This book certainly sounds interesting, with combining life on the high seas with railroads.  Consider my curiosity piqued.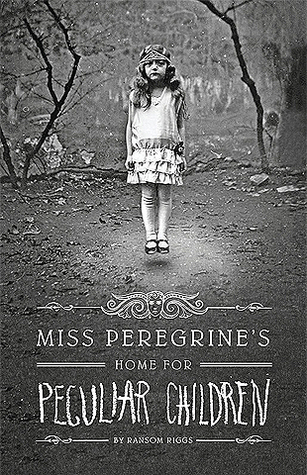 Now, I know what you're thinking. I've already read this book.  But, this isn't about that.  There was a recent announcement that we are going to get a world continuation for this series.  Yes, we are jumping across the pond to America to meet some of the American Peculiars.  Click on the book cover to dive into the press release.
Did you enjoy the list today? Are you excited for any of these reads on this list? Have any suggestions for me to read (I'm a huge horror/science fiction/mystery/detective/alternative history/speculative fiction fan).  Until next time, I am the Baumeister, and I have been, obediently yours.