Hello everyone, and welcome back to another edition of "Old Time Radio History".  First of all…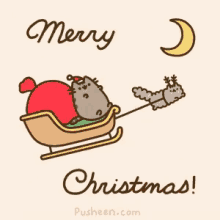 Now that's out of the way.  I'm going to stop wasting your time on a day you should be spending with family, and dive into this Christmas special.  Enjoy.
Recognize some of the voices? May you have, or have had a very Merry Christmas.  This is the last Old Time Radio History of 2016, so I hope that you will join me in the new year! Until then, I am the Baumeister, and I have been, obediently yours.