Hello everyone, and welcome back to another edition of "Viewing Wrestling".  Now, I'm sure that long time followers of the blog know that I love to play with numbers when it comes to wrestling.  Televised win/loss records, time spent in the ring, etc.  So, I want to give that back to you folks, in terms of this:
My look at the success/failure of Royal Rumble winners on the Road to Wrestlemania (RTW), and maybe even beyond.  Well, beyond might be a look at their title reigns after the event itself.  Now, since we've been on this road for 23 years…yes I did say 23 years.  I didn't explain it, did I?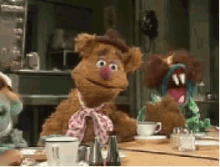 I'll be looking at every Royal Rumble winner since 1993, right about the time RAW was starting up on television screens across the United States on the USA Network.  Since there are 23 winners, how about breaking it up into three parts, shall we? We're only going to look at televised records for this time frame.  Why? Simple.  House shows are usually a testing ground, and will usually run the same result for weeks at a time.
Thanks to cagematch.net for having all of this data collected in one handy to navigate website.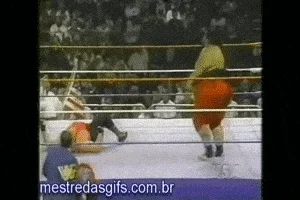 Yokozuna
1993 Royal Rumble winner
RTW TV record: 7-0-0
WrestleMania result: Won and lost the WWF Championship.
Yes, I did say that Yokozuna both won and lost the WWF Championship.  Simply put, Yokozuna beat Bret Hart to win the WWF Championship, with some interference from Mr. Fuji and some salt.  Hulk Hogan, who had a match earlier in the show, came out and asked Bret if he wanted Hogan to take Yokozuna down.  Bret waved him on, and 9 seconds later, Hogan was the new WWF Champion.  Yokozuna would go 7-1 (this includes two European tour shows listed as TV shows) until he won the WWF Championship at the King of the Ring 1993.
Bret Hart
1994 Rumble Co-Winner
RTW TV Record: 2-0-0
WrestleMania result: Lost to Owen Hart in the opening match, won the WWF Championship from Yokozuna in the Main Event.
'94 Rumble was a weird Rumble, because this is the only Rumble in which we got two winners after a controversial elimination.  So, the decision was made to give both men a shot at the championship.  Bret, getting the second championship opportunity, faced off against his brother Owen in a fantastic match (seriously, go watch Bret vs Owen at WMX, one of two stellar matches between the brothers).  Then, Bret would go on to win the title at Mania from Yokozuna, and would hold on to the title until Survivor Series 1994, losing to Bob Backlund (with some help from Owen there).
Lex Luger
1994 Rumble Co-Winner
RTW TV Record: 2-0-0
Wrestlemania result: Lost championship match by Disqualification
And here's our other co-winner.  And poor Lex.  He got his title shot, and lost thanks to some grief from the special guest referee, Mr. Perfect.  Then, he kinda falls out of the title picture.  He gets into a couple of feuds here and there, but that's about it.  There's nothing of note in his post-Mania X stint in 1994.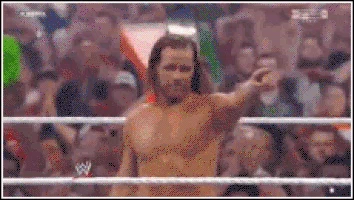 Shawn Michaels
1995 Rumble Winner
RTW TV Record: 3-1-0
Wrestlemania result: Lost championship match
This is an interesting entry because Michaels was the winner of the shortest 30-man Royal Rumble match (since there was an entrant every minute).  And it helped tie into the story of Shawn Michaels and Diesel, who was the WWF Champion at this time.  Since SummerSlam of 1994, these two had been slowly breaking apart, with some miscues here and there, until it imploded at Survivor Series.  So, at Mania, what better way for there to be a wrap-up of the feud that a title match? In which Michaels lost.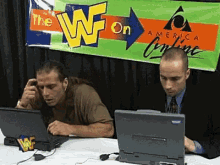 Shawn Michaels
1996 Rumble Winner
RTW Record: 7-0-0
Wrestlemania result: Wins the WWF Championship.
But he makes up for it here.  Bret Hart wins the title from Diesel, and it sets up a showdown of epic proportions.  Yes, this is the Ironman match.  60+ minutes between these two that sets up a win for Michaels.  Michaels will hold on to the WWF Championship until Survivor Series 1996, where he loses it to Sycho Sid.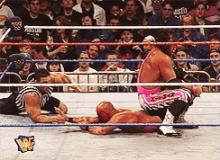 Steve Austin
1997 Rumble Winner
RTW Record: 1-3-1
Wrestlemania result: Lost Submission Match to Bret Hart (not for the title)
It's the first Rumble winner to have a less than stellar television record.  Granted, a good chunk of those losses did come by disqualification.  However, this helped catapult Austin into the stratosphere with the double turn with his loss to Bret Hart at Mania 13.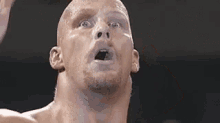 Steve Austin
1998 Rumble Winner
RTW Record: 4-0-1
Wrestlemania result: Won the WWF Championship from Shawn Michaels
This is where Austin really gets his chance to shine.  His feud with Vince McMahon spans from this Royal Rumble clear through the next few years.  This is also Austin suffered his fateful neck injury from the botched piledriver at SummerSlam 1997.  Austin would win the title, but Michaels, the champion, wouldn't wrestle for four years after suffering a very serious back injury against The Undertaker at the Royal Rumble.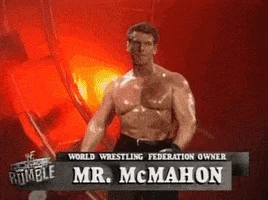 1999 Rumble Winner
RTW TV Record: 1-1
WrestleMania result: Did not compete.
This would have been Austin's third WrestleMania to win. But, thanks to a whole lot of shenanigans, Austin would get cheated out of his third Rumble win, and instead, have to fight McMahon at St. Valentine's Day Massacre to get his WrestleMania appearance.  Vince would stay out of the ring, while Austin would pick up his 3rd WWF Championship reign.
Well, that's all I've got for this round.  Tune in next week for Round #2.  Until then, I am the Baumeister, and I have been, obediently yours.