Hello everyone, and welcome back once again to another edition of the "Top 10 Roundup"!  Now, who didn't have their favorite movies as a child?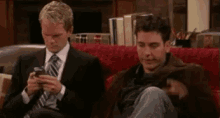 I mean, who didn't? Except, I really didn't have a lot of children's movies as my favorites in my youth.  I mean, I did grow up during the Disney Renaissance, which included movies like "The Lion King", "Tarzan", "Pocahontas", and "Aladdin".  But, I also grew up with a lot of non-animated films.  So, here are ten of my favorite movies that I grew up with.  Though, I must say that "grew up with" includes my early teenage years (I watched very few movies from my sophomore year of high school until I graduated, focusing on my studies, job, and video games instead).
I'm not sure if the intent was to make a humorous movie about the West, but gosh darn, this is pretty funny.  I've included the brawl scene because it's just too good not to share.
I don't know why, but I was pretty enthralled with this movie when I was younger.  Maybe it's because of the cat?
"And…Myron?" Oh.  Such a great movie!
The first Jackie Chan movie that I saw, I was enamored by his fighting style and the way he used his environment.  Plus, I found the dubbing slightly out of place, but didn't detract from the action on-screen.
I love this movie, even to this day.  I remember the one night I tried to get my elementary school best friend to sleep over at my house, and we sat down to watch Jumanji.  He didn't last very long over here while watching the movie.  I don't know if it's because my choice of movie or my family, but oh well.
I don't know what it is about this movie, but I really dig it.
Look, it's another Jackie Chan film.  And it's hilarious!
I love the Sailor's Polka! But the entire movie is pretty good!
SOSOSOSOSOSO many famous names in this film! Can you name them all?
Much better than the Eddie Murphy version, in my opinion.
No words needed.
Well, that's all the movies that I've got for you folks today! Did you enjoy some of the movies on this list! Are you curious about any of them.  Do you find me a rather strange character now? Until next time, I am the Baumeister, and I have been, obediently yours.