A terrifying tale of a young family who move into an apartment building next to a graveyard and the horrors that are unleashed upon them.

One of the most popular writers working in Japan today, Mariko Koike is a recognized master of detective fiction and horror writing. Known in particular for her hybrid works that blend these styles with elements of romance, The Graveyard Apartment is arguably Koike's masterpiece. Originally published in Japan in 1986, Koike's novel is the suspenseful tale of a young family that believes it has found the perfect home to grow in to, only to realize that the apartment's idyllic setting harbors the specter of evil and that longer they stay, the more trapped they become.

This tale of a young married couple who are harboring a dark secret is packed with dread and terror, as they and their daughter move into a brand new apartment building built next to a graveyard. As strange and terrifying occurrences begin to pile up, people in the building begin to move out one by one, until the young family is left alone with someone… or something… lurking in the basement. The psychological horror builds moment after moment, scene after scene, culminating with a conclusion that will make you think twice before ever going into a basement again.
I saw this book somewhere, whether it was on Goodreads or through a website that did book lists, and were like "this is a horror book that you should read". And I decided to go pick it up. Cause an apartment building in the middle of a graveyard is sure to leave us full of laughter and joy. Which, this book doesn't have. At all. Sure, there are some snarky moments given by Teppei, but for the most part, there seemed to be too many aside and thoughts that should have been said. Which, may be the Japanese way. I'm not entirely sure.
Now, there are some minor cultural hiccups, like the mentioning of the Golden Week, and a couple other customs that us Westerners don't come across in our daily life. But that's perfect. I most certainly enjoyed the small peek into Japanese life that we got in this book, especially with the time period that it was happening in (which was 30 years ago. Makes me feel old just thinking about it).
As far as the horror, I felt like I was reading a horror movie. I think I've said that before in a review, but it really felt that way here. I also felt like there wasn't a real motivation for the ghosts. I'm not entirely sure if there was an explanation given, other than some of the larger story points.
However, if you are a fan of ghost stories, and want to experience a different setting than one in your native home land, than you should check this read out.
Ok.  As I said above, this reminds me of a horror movie.  Well, I was specifically thinking of Annabelle, but with ghosts instead of a creepy possessed doll.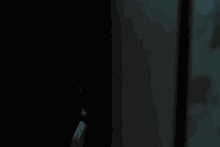 Anyway, I really missed out on the motivation here.  Sure, our setting primarily takes place in an apartment complex that was built on a Buddhist graveyard, and that the spirits were not happy that there were living people living in their final resting spot.  That's about it.  I would have much rather had this attack happen because of Reiko finally getting enough energy to start haunting the holy heck out of the family.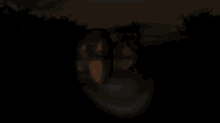 I did appreciate this read, just wasn't so keen on the lack of the motivation of the haunting and the general portrayal of the characters, especially the brothers.  Yes, I know brothers can fight and get jealous of each other, but it just didn't seem to work for me here.  However, I do urge you to check this read out, and enjoy it.