Hello everyone, and welcome back to another video game review! This time:
Oh, and before I begin:
for whoever wants to play this series, but hasn't done so yet.  I won't spoil too many plot points, but I'm not going to shy away from giving information either.
Now, there's a bit of history to this game for me.  Back in 2004, I was a bit of a loner in school.  Didn't have many friends my age (all of my friends were either a year older or younger). Which, in a class of 29, doesn't make a lot of sense (then again, that's maybe where my feeling like nobody likes me comes in).  Anyway, the summer after my sophomore year in high school (Grade 10 for my international readers), I went to a summer camp.  Called the Summer High School Institute, it was for like minded students who were, for the most part, eager to learn and continue their education.  I made many friendships in that three week camp, some lasting on to this day.  But, one friend, Luke, let me play Kingdom Hearts for a spell.  And man, let me tell you.  I fell in love with the game.  And ever since, I've enjoyed the entire series, and have been just as frustrated as the rest of you on the release of Kingdom Hearts III.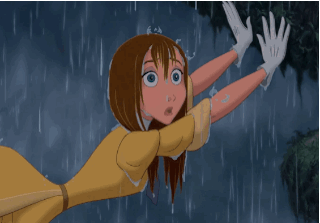 Now.  I still love this game.  But, after not playing it through for a while, and then picking it back up here and there, I realize that there are some things that are wrong with some aspects of the game.  Jumping, for one.  I don't know how often it is that I wanted to make a jump, only for Sora to float over the spot I wanted to land on and make me miss my jump entirely.  Which infuriated me to no end.  I'm glad that they fixed that in later games, because it was a little ridiculous.
Another thing that I was like "I don't like this anymore", is the camera.  There were times, like on Geppetto's ship inside of Monstro, for example, where I had an issue of getting the camera to stay where it was so I could make a jump.  I don't know if having the option to have a fixed or manually operated camera was an option in the original release or if it came with the Final Mix (and the subsequent re-releases), but I was rather annoyed by it at times.  I do like the ability to control my camera, but I don't want it to do its own thing.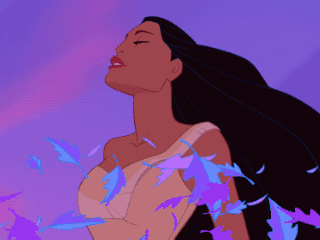 However, let's not let the negatives damper what is a wonderful game mixing Square Enix properties with those from Disney.  I enjoyed diving into the different worlds like Wonderland, Agrabah, Halloween Town and Hollow Bastion all over again.  Each world is unique, and for some of the later worlds, have their own unique feel to them.  The combat is simple, yet customizable through the various keychains and abilities that you gain throughout the game.  Not only that, but you can swap out companions throughout the various worlds.  So you can play with Jack Skellington, Peter Pan, Tarzan, Aladdin, Ariel and Beast on their own respective worlds, as long as you don't mind getting rid of Donald (cause c'mon, Donald isn't exactly all that good of a AI character).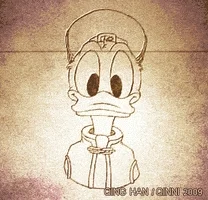 If you like Japanese RPGs with a little bit of action to it, then you'll enjoy this game.  Oh, and you'll be singing "Simple and Clean" for days afterwards.  Here, let me plant that earworm for you.
That's all I've got for you today folks.  Tune back in next time for another review, whether it be book or video game.  Until next time, I am the Baumeister, and I have been, obediently yours.