Hello everyone, and welcome back to another video game review.  As the image above alludes to, I'm reviewing:
As I continue on through my playthrough Kingdom Hearts HD 1.5+2.5 ReMIX in order of the playable games available (not including the two games that are included, but are movie only (358/2 days and Re:coded).  By the way, if you haven't played this game yet, beware, because there are
and you have been warned.  So, let's get started.
First off, like Kingdom Hearts I, it has been a very long time since I've played both parts of this game.  Yes, I did say both parts.  'Cause you see, this game gives us two different game modes.  The first mode sees you play through your memories as Sora, exploring each of the previous game worlds (minus Deep Jungle and The End of the World), and relieving the events of those worlds for the player, but ending up making Sora forget it all.  The storyline itself is full of very heavy theme involving memory and loss.  One could very well dissect this story and apply it to the real world with brain disorders.  But, that's a topic for another time.
Once you defeat Sora's story, you then unlock Reverse/Rebirth, which lets you play through as Riku, who is fighting the darkness that Ansem unleashed inside his heart.  Riku's story is much simpler, by just going through the various worlds and fighting the various bosses to move on until we make it to the more relevant parts of his story.  In the end, Riku defeats Ansem, and we get the setup for Riku's side of KHII.  Also, before I forget.  Why does Riku keep on having to point out that people smell different? Are we supposed to think that Riku is part dog? Or does it have something to do with him getting overwhelmed by the darkness in the first game, and that being able to distinguish people by their smells is just a side effect of that? I'd really like to know that one.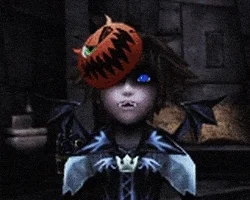 This game has a very…unique view on battling by implementing a card deck with different cards (three types: Keyblades in red; magic in blue; items in green); and it's up to the player to strategize by using combinations of the different card types, as well as sleights that you can learn by leveling up or find in treasure chests throughout the worlds.  Each player can fight as they see fit with the cards that they end up finding, but even then, combat can be hard at times.  In Sora's story especially, there were a couple of bosses that I would come back the next day to beat just because I wasn't using the right strategy.  In Riku's story, however, things are different.  Riku's deck is set in each world, and it's up to the player to use his deck in the best way possible with Riku's dark side, which has all the sleights.  I found Riku's side both easier and harder to deal with than Sora's.  Easier, because there wasn't the constant shuffling around of the deck to make it stronger (or having to take out all the fire-based cards to prevent Axel healing himself with every strike); but it was also harder because there are a couple of worlds where you only have 10 attack cards, and you have to maximize strategy rather than brute force through it.  As I told Beth at one point, I died…to myself.  Long story there that I don't think I can adequately explain.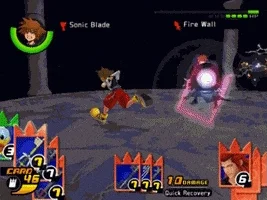 However, despite the wonky combat, I urge you to not skip this game.  This game is VITAL in bridging the gap between I and II (how did Sora get in that pod?), it introduces us to Twilight Town; and it gives us the first major introduction to Organization XIII, which, as a whole, is the big bad in II.  As much as I struggled on some of the Organization members in battle, and frustrated as to deck building; this game will make you strategize, but also give you a deeper appreciation for the story.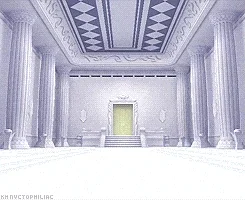 Now, I'm onwards to Kingdom Hearts II, and one step closer to getting ready for Kingdom Hearts III, whenever they FINALLY release the stinking game.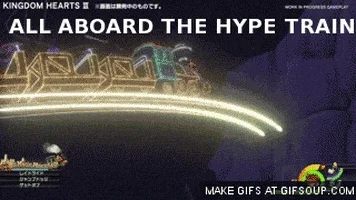 It's been TWELVE years Square Enix! Enough with the waiting!! I am the Baumeister, and I have been, obediently yours.