Hello everyone, and welcome back to another edition of my video game reviews.  This round, we're looking at:
And as previously stated throughout these reviews:
Seriously.  Take my warning here.  If you don't want this game spoiled for you AT ALL…turn back now.
Alright.  So I'm going to do things a little differently this time around.  See, this game is broken up into different sections, following around each of the three main characters until the final clash comes around.  So, as I complete each section, I will put when I completed that section, and my reviews about the character's story.  So, let's start off with…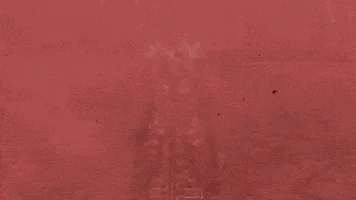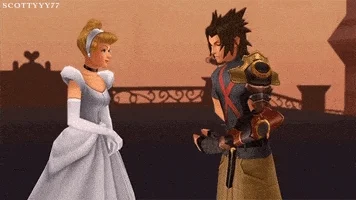 Terra.  For the record, I cleared this section on June 8, 2017.  And what a section to start out with.  When initially given the option to choose between the three characters, I was perplexed as to who I would start with.  After doing some research, I found that the game sequence told us to start with Terra.  Which is fine with me.  See, Terra is a "strength" character.  Which means that his attacks are usually physical based.  Granted, I did load up his Command Deck with a whole bunch of magic attacks.  Oops.
Anyway, the main gist of Terra's story is that he's trying to figure out what he wants to do with the darkness in his heart.  Is he going to succumb to it, or will he fight it and become a strong warrior.  And fight it, he does.  Throughout the story, with each event that comes along, something gets revealed to him that makes him certain of the direction that he chooses.  Which is his friends.  A noble thing to be sure.  But, it doesn't work out for him in the end.  In fact, it works against him as he ends up letting the darkness take over.  Which doesn't bode well because we get the formation of the younger Xehanort in the end as Xehanort possesses Terra. We get left on a bit of a cliffhanger though.  We beat this younger Xehanort (as we fight Xehanort in our mind wearing our traveling armor), and at the end, Terra (at least, we assume it is) in his armor kneels underneath the evaporating light of Kingdom Hearts.  We will have to wait to see where the story goes from here.
Next up is: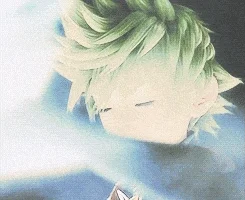 Ventus.  He certainly…looks familiar.  For the record, I cleared this section June 12, 2017.  Ventus is the speed user of the trio, with rapid attacks and quick movements.  There is so much to Ventus' story, and a lot of that is crucial to the main plotline of the series. To keep it short, Ventus was once the apprentice of Master Xehanort.  Xehanort disapproved of Ventus' progress, so he used his Keyblade to separate the darkness from Ventus; which became the boy in darkness, Vanitas.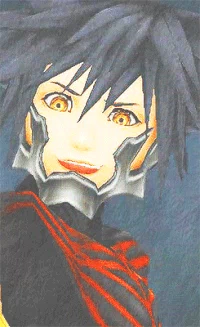 Look familiar? Anyway.  Most of Ven's story revolves around finding his friends, mainly Terra.  Along the way, he makes a lot of friends, and also spurs back the dark Vanitas along the way.  In the end, Ven fights off Vanitas, who has somehow managed to forge a very unique looking blade (possibly the chi-blade), and fights Ventus in a very unique arena that is very familiar to long time Kingdom Hearts players.  After the fight, both Ventus and Vanitas vanish from their battlefield, but are they still around? Much like Terra's story end, it ends us off on a cliffhanger.  Do we have another combined character like Terra-Xehanort? Or did they both completely vanish? And how does this face get to become Roxas?
Last solo story belongs to: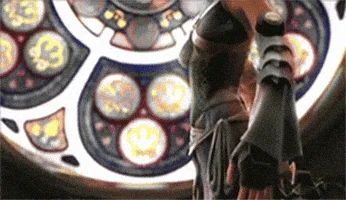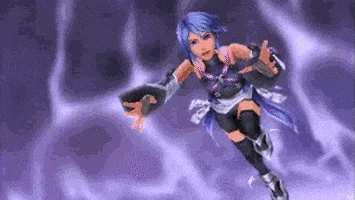 Aqua.  For the record, I cleared Aqua's story June 17, 2017.  Aqua is the magic user of the three teams, and it took me a bit to get used to her fighting style at first.  With her low strength stat, it's a little more critical to plan her attacks using the command deck because her keyblade strikes are much more ineffective than Terra's or Ven's.  That being said, Aqua's story is one of tying up loose ends, so to speak.  That is, if you've played through it through the recommended manner (which, is another good thing about this game, you don't have to play through this game in the order recommended by the developer).  And to answer my earlier question, Ven and Vanitas did fuse together, only to be…unfused by Aqua.  Most of Aqua's story happens after both of the guys arriving on the separate worlds (minus Radiant Garden, Deep Space and Keyblade Graveyard).  Oh, and Aqua is the only Keyblade "master" between the three of them, after passing the mastery exam at the beginning of the game.  Along the way, she's looking for her friends.  First on orders form Master Eraqus, and then just for herself, as she's worried about them and wants to make sure that they are ok.  Her kindness and compassion may just be the saving grace for our trio…or will it?
It's time for the FINAL BATTLE!
First off, before I forget, in order to get the final battle, you have to find all of Xehanort's reports.  There's one that you'll miss if you skip the Mirage Arena.  Anyway, we get a interesting cutscene where we get the locking of The Land of Departure, transforming it into Castle Oblivion.  After that cutscene, it's back to Radiant Garden for the final battle against Terra-Xehanort, and the Guardian.  And as soon as the battle is over, Aqua dives into the darkness after Terra, and sacrifices her light for him.
And, during the course of all three stories, we get various scenes with the main trio of Kingdom Hearts: Sora, Riku and Kairi.  Throughout each of these different stories, each of the three characters get some recognition in their own way, whether it's with Riku and Terra; Sora and Ven; and Aqua and her interaction with Kairi.
Now, I've finished all of the playable games within the 1.5+2.5 ReMix.  I've got 2.8 on order, which includes a new-to-the-universe game sequence that involves Aqua that I can't wait to play.  But, until then, it's on to the next game.  Until the next review, book or otherwise, I am the Baumeister, and I have been, obediently yours.