Hello everyone, and welcome back to another video game review.  This round: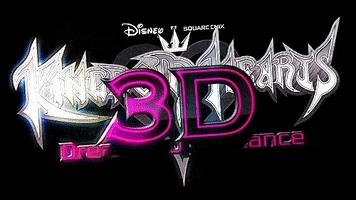 Yes.  Dream Drop Distance.  The last full release game in the Kingdom Hearts universe, at least as of this writing.  It's been a very long journey to get here, and man, do I have to say that this game does feel rather…disjointed.  Now, yes, this game was originally released on the Nintendo 3DS, and so a lot of the actual gameplay is a little disjointed when it comes to the Flowmotion and Reality Shift commands that we get in the PS4 re-release as a part of Kingdom Hearts HD 2.8 Final Chapter Prologue.
Now, I do mention that this game is "fractured", and it is.  In more way than one.  But, before I begin…
There.  This game is fractured primarily in it's personal story by playing as both Riku and Sora trying to make it through their Mark of Mastery exams.  But, as soon as the first world, we learn that there's something a bit…amiss here.  Sora and Riku never really interact with each other in person, only seeing each other through a portal in one world, and reaping the benefits of their actions in other worlds.  That, all comes to a head in The World That Never Was, when you finally realize that Organization XIII, yes, the "same" Organization that Sora and Riku "defeated" at the end of Kingdom Hearts II, is after Sora.  Looking to make Sora a "vessel" (I'll explain shortly).  The story ends with Riku becoming an official Keyblade Master, while Sora looks to strengthen himself on his own personal journey.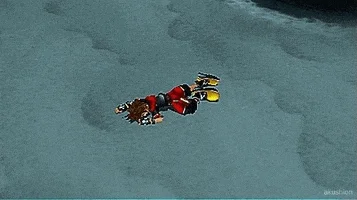 That brings me to Organization XIII, and trying to use Sora as a vessel for a piece of Xehanort's heart.  One of 13 pieces.  Does anyone else think that's just a little bit…overkill? I mean.  Look at Lord Voldemort in Harry Potter.  He has seven Horcruxes, and in the end, it backfired on him because of the power of love conquering all in that case.  Here, it's 13 dark entities, each bearing a little piece of the original.  How is this going to work out in the end? Will that little piece of heart get destroyed when the bearer gets defeated? Or will it return to Xehanort? And we only see a select handful of characters here…Young Xehanort, Ansem, Xemnas, Xigbar, Master Xehanort, etc, all in the name of resurrecting Kingdom Hearts and the [chi]-blade, uniting the seven Keyblade users of light and the thirteen seekers of darkness, with Sora seemingly being the key to it all.  And it will all come to a head in Kingdom Hearts III.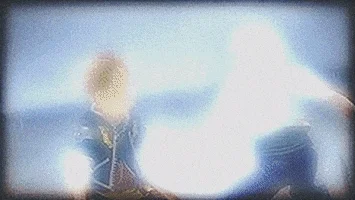 Kingdom Hearts III can't come soon enough, and if what I've read about Kingdom Hearts 0.2: A Fragmentary Passage is true, we can get a taste of just what Kingdom Hearts III is going to be like.  But, I'll tell you more about that in the next review.  Until next time, I am the Baumeister, and I have been, obediently yours.