Hello everyone, and welcome back to another edition of Old Time Radio History!
Now, we're going to dive into a simple feature.  One that has lasted for over 80 years, and still is going strong today.  One that…is a champion of justice.  A purveyor of peace.  Riding a large, white horse.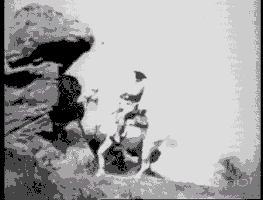 Yes, that's right! It's the Lone Ranger! Below is an episode from the long-running radio series.
That's all I've got for you today.  Until next time, I am the Baumeister, and I have been, obediently yours
HI-YO SILVER, AWAY!!!