Hello everyone, and welcome back to another video game review.  Since Opening Atlantis is taking far longer to read than I expected it to take, I figured I'd grace your screen with another Kingdom Hearts franchise game review.  And for those of you who haven't made it this far into the series,
Now, I've off and on played through this game, but I cannot remember for the life of me if I had beaten the final boss.  That doesn't mean much, considering just how many games that I've played over the course of my life, and just how long it has been since I first played this game all the way through, as the original PS2 release.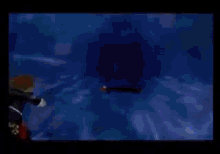 That being said, there's a lot that has changed since the addition of all the extra content in Final Mix.  From the Absent Silhouettes, to the Mushroom XIII, to even the Cavern of Remembrance, which I have still yet to complete, this game has a LOT going on, that sometimes it can be too much to do.  Then, there's the reaction commands.  While I do think that it can certainly turn the tide of battle, it also does a lot of harm.  Unlike the first game, where there were no reaction commands, and all of the battles turn into a hack and slack attempt at defeating bosses, it feels like this game relies too much on them; to the point where the final fight with Xemnas is over-saturated with them, and there's not a lot of Keyblade strikes.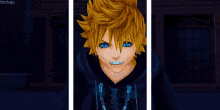 Now, don't get me wrong.  I LOVE this game.  There is the constant theme of love (seriously now, can Sora and Kairi just kiss already), and the constant battle between light and dark that is prevalent between our core group of travelers, the Heartless and Organization XIII.  Though, I always felt the mid-game explanation of using the Keyblade to power up Kingdom Hearts kinda went by the wayside though.  I think there should have been more hesitation on Sora's part there.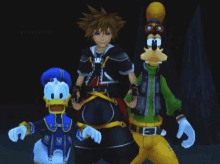 However, I do love the update to the series with this game, and the expansion of the series as a whole with this game (referring to the Final Mix).  I'm really, really getting hyped for the last numbered game in this "series" (since I do have a feeling that it may live on with a whole new storyline after III).  You should totally put all the time you can into this game to collect all of the puzzle pieces, treasure chest, and unearth every last secret going into the rest of the series.  Speaking of, I'm going to dive right on into Birth by Sleep, the last playable game in the 1.5+2.5 ReMix pack on the PS4.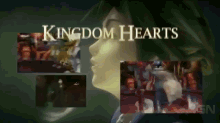 That's all I've got for you now folks.  Thanks for reading.  As always, I am the Baumeister, and I have been, obediently yours.