Hello everyone! The FINAL final Kingdom Hearts game review (up until III finally drops), and it's all about…
And before I begin,
The game is short.  My file says it took me about five and a half hours to play the game, but I did go out and hang out with a friend for about an hour and a half or so and just left the game on, so total actual play time isn't that long.  But, what it lacks in length, it packs a tremendous punch in story and tying all the threads together so we can dive right on into III without any effort.
So, the main story follows the tale that Mickey is telling Riku and Kairi about Aqua, and how she is lost in the depths of the Dark World.  And throughout Mickey's tale, Aqua goes to three of the worlds that have been lost to the darkness in the story that we have been to before…Cinderella's world, Snow White's world and Sleeping Beauty's world.  Along the way, we meet Heartless old and new, including our first ever boss Darkseid, or multiple versions of it anyway.  We then get the help of King Mickey, and we end up on the Destiny Islands, where we get a little more detail into the ending of Kingdom Hearts I with Riku and Mickey closing the door.  Though, I don't remember if Mickey wasn't wearing a shirt in the ending of the original game…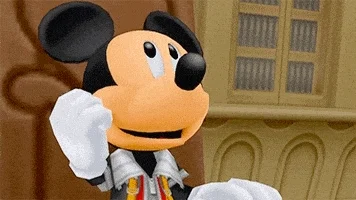 Then, there's that ending.  If that's a nice little bow to top off a package, I don't know what is.  Acting as what should be an introduction into III, we see Riku and Mickey get new garb and take off to the Realm of Darkness to finally retrieve Aqua.  Kairi, along with Lea/Axel, will train under Merlin to be Keyblade wielders.  Meanwhile, Sora, who has lost most of his abilities (again!), is tasked to start gaining those back, and what better way to do that than to visit an old friend…at Olympic Coliseum.  Which is where I hope the game starts us out, is at Olympic Coliseum.  That would be pretty awesome.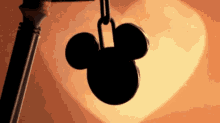 But, another thing I really appreciate about this game is the fact that we are getting a taste of what KHIII may have in store for us.  I love how the game plays on Unreal Engine 4, and how the world just looks in general.  Sure, we have gotten teasers of it in the previous Kingdom Hearts III trailers, but still…just being able to PLAY using UE4 and just seeing the beauty of the world makes me really anxious for KHIII now.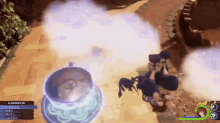 Well, enough from me.  You'll just have to play the series to pick up on all of the nuances that this series provides.  I'm not able to do it justice.  But, until next time, I am the Baumeister, and I have been, obediently yours.