Truman Capote's In Cold Blood is both a masterpiece of journalism and a powerful crime thriller. Inspired by a 300-word article in The New York Times, Capote spent six years exploring and writing the story of Kansas farmer Herb Clutter, his family and the two young killers who brutally murdered them. In Cold Blood created a genre of novelistic non-fiction and made Capote's name with its unflinching portrayal of a comprehensible and thoroughly human evil.
One of the pioneering novels in true crime non-fiction, In Cold Bloodfollows the murders of the Clutter family in their home, from events that took place just days before the murder, to the execution of the murderers. The book starts slow, with the task of having to set up the setting of the area as well as letting the reader get to know the Clutter family. But, roughly halfway through, the pace starts to quicken as the sense of "will they get caught" keeps getting larger and larger. While I expected there to be more about the trial than what we got, that could be attested to the sheer feeling of "open/shut"ness to the whole case.
Alright.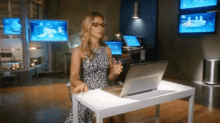 I felt that there was too much time in the novel spent on Perry Smith.  Yes, I know that there has to be some kind of focus here, but, I'm not sure if the focus should have been spent on only one of the killers.  Dick Hickock doesn't get nearly enough "screen" time in the pages, which is strange because there would have been more there for Capote to get coverage for (since Dick's family was there in Garden City while Perry had nobody).  Maybe it's because Capote figured that Perry would make more of a figure to garner sympathy, but I didn't feel it here.  Everyone has a tough life; some just have it worse off than others.  BUT, I don't need to read about someone's bedwetting problem over and over again.  Feels to me like Capote may have developed a bit of an intimate bond of some sort with Perry, and took to expressing it by trying to make Perry a sympathetic character despite the heinous crime that he had committed.  And I feel like it didn't work out so well.  There are also some parts in this novel that I felt were completely fictionalized; as if Capote needed to come up with something to fill in the gaps to keep the story rolling along.  But, that's just me.
But, for those of you who do like true-crime reads, you should check one of the pioneers of the genre.  Strap in folks, it's going to be a long ride.